Support the Unist'ot'en Clan
Donate here to support indigenous resistance in Northern BC
Supporters - please make your donations directly to Unist'ot'en Camp (Tsewedielh) by Paypal or credit card with the secure link to the left. Send e-transfers to ten.puesir|nosuhf#ten.puesir|nosuhf (please send the answer to the security question separately.) Cheques can be made out to Tsewedielh and mailed to 620 CN Station Road, Smithers V0J 2N1.
We're honoured to be called allies of Unist'ot'en Camp.
In northern BC, a community thrives in the pipelines' path. A permaculture garden, a solar-powered electric grid, a bunkhouse, elders' trailers, campgrounds, a root cellar, a traditional Wet'suwet'en pithouse and a two-story healing center with an industrial kitchen and counseling space have all been built with crowd-sourced funds and volunteer labor.
Support the Eco Warriors Legal Defense Fund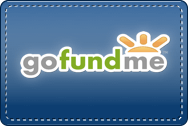 The Eco Warriors Legal Trust is a war chest to stop pipelines, and a community safety net for those who put their freedom on the line to protect land and water. Vancouver Island Community Forest Action Network (VIC FAN) is calling for donations to help environmental activists fighting tankers, pipelines, and the tar sands.